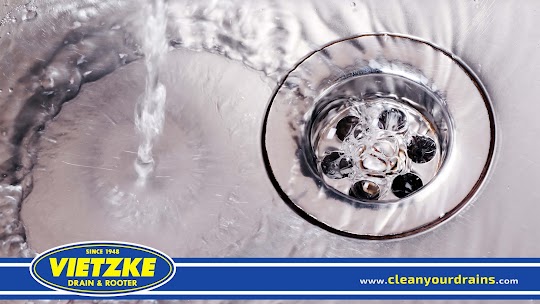 Are you dealing with a clogged drain? If so, you're not alone. Clogged drains are a common problem, especially in older homes. Fortunately, Vietzke Drain & Rooter, an expert in drain cleaning in Spokane, WA will discuss a few things you can do to clear the clog and get your drain flowing freely again.
Before you call a plumber, try one of these DIY tips to unclog your drain:
1. Use hot water.
Hot water might help clear a clog. Too hot water might damage your pipes.
2. Use a plunger.
Plungers can clear drains effectively. Cover the drain with the plunger to establish a seal.
3. Use baking soda and vinegar.
This natural drain cleanser breaks up clogs. Pour baking soda and vinegar down the drain. Then flush with hot water.
4. Use a wire hanger.
If nothing else works, try a wire hanger. Straighten the hanger and insert it carefully. Try to take out the clog.
5. Call a plumber.
If you've tried everything and the drain is still clogged, it's time to call a professional for a drain cleaning in Spokane, WA. A plumber will be able to clear the drain quickly and efficiently.
These are just a few DIY tips to unclog your drain. If you have any questions or concerns about drain cleaning in Spokane, WA, or if you need assistance with a clogged drain, contact Vietzke Drain & Rooter today! Our team of experienced plumbers in Spokane are always happy to help.
Why Choose
Vietzke Drain & Rooter
Drains need proper cleaning on a regular basis. This kind of work should be done as soon as possible. Fortunately, you can count on our experienced industry experts to arrive with fully stocked trucks along with the right tools and skills. Here are more reasons to work with us:
Prices that are reasonable and upfront
A team that is well-trained and courteous
Always ready when drains need cleaning
Schedule Today and We'll Be On Our Way
Whether you need an urgent drain cleaning or you prefer to be preventative with drain cleanings to avoid unpleasant surprises, Vietzke Drain & Rooter is here to help. Regardless of your exact needs, we'll leave you with clean, fully flowing drains. Contact our team today to schedule an appointment.