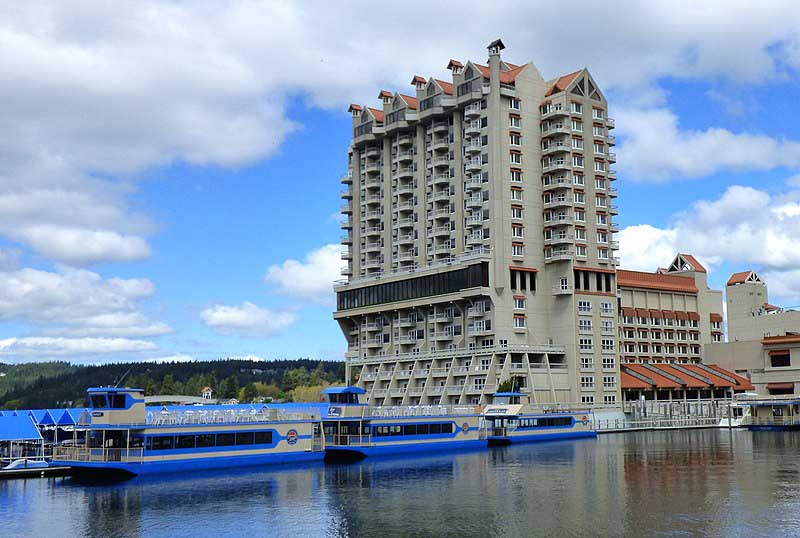 The Most Dependable Drain Cleaning in Coeur d'Alene, ID
A drain clog can come on slowly or it can occur suddenly. But regardless of the rate at which they develop, there's no denying the inconvenience they bring. Whether it is your kitchen, bathroom, or floor drain, you need professional drain cleaning in Coeur d'Alene, ID, to get them working again quickly.
With Vietzke Drain & Rooter, speedy and thorough plumbing solutions are exactly what you'll get!
Importance of Regular Drain Cleaning in Coeur d'Alene
Coeur d'Alene is a beautiful resort town in northwest Idaho known for its magnificent lake, picturesque nature trails, and gorgeous natural areas. It is located about 30 miles east of Spokane and is considered a satellite city.
The community is home to many events and fun-filled festivals throughout the summer months. If you are having out-of-town guests who will be visiting this popular tourist location, then you will surely want to keep your home in tip-top shape. To keep your home from untimely plumbing issues, you can call upon the services of the most reliable plumber in Coeur d'Alene, ID. Vietzke Drain & Rooter will make sure your drains are flowing freely and ready for the extra traffic while you make sure the rest of your home is in tip-top shape.
What Are the Signs of Drain Problems?
Some signs of drain problems are easy to recognize, while others might be subtle. Gurgling or bubbling sounds coming from your pipes or toilet are typical of a drain clog. Another sure sign that you have a clogged drain is if you notice strong smells coming from your drains or if waste backs up into them. If water drains slowly, or not at all, then the drain needs to be cleaned thoroughly to ensure the free flow of water.
The Main Causes of Clogged Drains
The main causes of drain clogs inside the home are things like hair, small food particles, and items that are accidentally allowed to flow down the drain. Other things that can naturally cause clogs include mineral buildup from hard water, soap scum, and dirt from washing. Every time you take a shower or wash your pet, hair goes down the drain which can get caught and begin to build up. Some of this build-up is a result of normal daily activities, and that is why it is a good idea to have drain cleaning services regularly.
The Benefits of Professional Drain Cleaning
One of the biggest benefits of hiring a professional for drain cleaning is that they can quickly diagnose whether the problem is inside the house or outside in the main sewer line. The most common method for clearing drain clogs is through drain snaking. This method involves the use of a flexible tube with an auger on the end that can drill through the clog and get your drain flowing freely again. Professionals can get the job done quickly and have your pipes working again soon.
Why Choose Vietzke Drain & Rooter as Your Drain Cleaning Service Experts?
Vietzke Drain & Rooter is the drain cleaning company home and business owners think of when they need reliable services. We serve residents in all of Spokane County, Spokane, WA, Coeur d'Alene, ID, and the surrounding areas. Our highly-trained and experienced staff has a deep well of knowledge to draw from and the most reliable equipment in the business to get your drains flowing again quickly. We offer 24/7 emergency services.
Contact us if you need to get your drains flowing freely again in the Coeur d'Alene area.