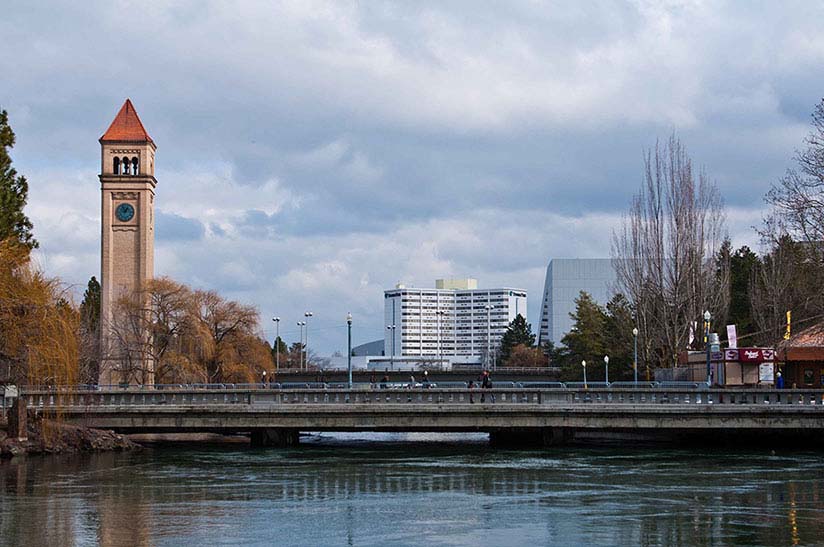 Superior Drain Cleaning in Deer Park, WA
If you are looking for a reliable and trusted drain cleaning company, look no further than Vietzke Drain & Rooter. We're the leading provider of quality drain cleaning in Deer Park, WA, providing top-notch plumbing services to our clients. We've built a solid reputation for our excellent work, and we've maintained a solid relationship with our clients.
Importance of Regular Drain Cleaning
The drains are perhaps the most overlooked aspect of home maintenance. Fail to give them attention and you're almost certain to have serious plumbing problems down the line.
Regular drain cleaning, on the other hand, will benefit you by:
Preventing Major Blockages

Food scraps, soap scum, hair, and hygiene products can cause backups or complete drain blockages. One significant benefit of regular drain cleaning is that it prevents debris buildup that causes blockages.

Saving on Big Repairs

Regular drain cleaning can cut down your repair bills. Clogged drains cause burst pipes, toilet backup, and other related problems leading to costly repairs.

Increasing the Lifespan of Your Pipes

Most homeowners use harsh chemicals to clean their drains. Consequently, some of these chemicals are harmful and can damage your pipes. The good news is that at Vietzke Drain & Rooter, we utilize chemical-free methods that are tried-and-tested such as drain snaking to clean your drains.
What Are the Signs of Drain Problems?
While drain clogs can sometimes seem to develop out of nowhere, there are ways you can tell if one is developing. If you happen to experience the following signs, know that you are in need of drain cleaning services.
Gurgling or Popping Sounds

Strange sounds happen if there's air trapped in your pipes, which usually occurs if there's a blockage within your plumbing system. Even if it's a minor issue, you should not ignore it to avoid future problems in your drain systems.

Unpleasant Smell From Your Drains

It's uncomfortable to have smelly drains in your house. If your drains emit a foul smell, it requires immediate assessment and repairs from a qualified plumber.
Main Causes of Clogged Drains
As a homeowner, having to deal with a clogged drain is not an uncommon thing. Your bathroom, Laundry rooms, kitchen, and garage can have clogs at one point. By knowing the most common causes of clogged drains, you can take the necessary steps to prevent them.
Keep your drains free from the following:
Small Objects

These can easily get into your drains without your knowledge. For instance, your kid's toys or pencils can get their way into your drains, causing a severe blockage. To avoid this, you can educate your children on toilet fixtures. Also, use sink guards for your kitchen sink and bathroom.

Cotton Products

Avoid flushing cotton products like wipes, diapers, cotton swabs, and feminine hygiene products because they don't break down and can cause clogs. Therefore, be extremely careful about what you flush into your toilet.

Tree or Shrub Roots

Are you aware that the tiniest crack in your pipe can allow tree roots to get in your drains? Once they get in your line, they start growing, causing severe clogs and even damaging the pipeline. They obstruct the normal flow of water, damaging your drainage system. Call an expert plumber ASAP to fix the problem.
Benefits of Professional Drain Cleaning
Drain cleaning is not a DIY project. For thorough cleaning where you're sure that there is no chance of the clog to turn into a recurring problem, make sure to contact the professionals. Vietzke Drain & Rooter provides professional drain cleaning services to ensure your drains stay free-flowing all year long.
Our expert team will not only solve the issue at hand but will also inspect your drains, correcting any underlying issues that may exist. We also use tried-and-tested and safe drain cleaning methods to avoid damaging your drain lines.
Make Vietzke Drain & Rooter Your Drain Cleaning Service Experts
24/7 emergency assistance
Reasonable and upfront prices
Well-trained and
courteous team
When you need a dependable drain cleaning company to clear away stubborn clogs, turn to Vietzke Drain & Rooter. Whether you need urgent services or simple maintenance procedures, we're the company for the job. Contact our team today to schedule an appointment!