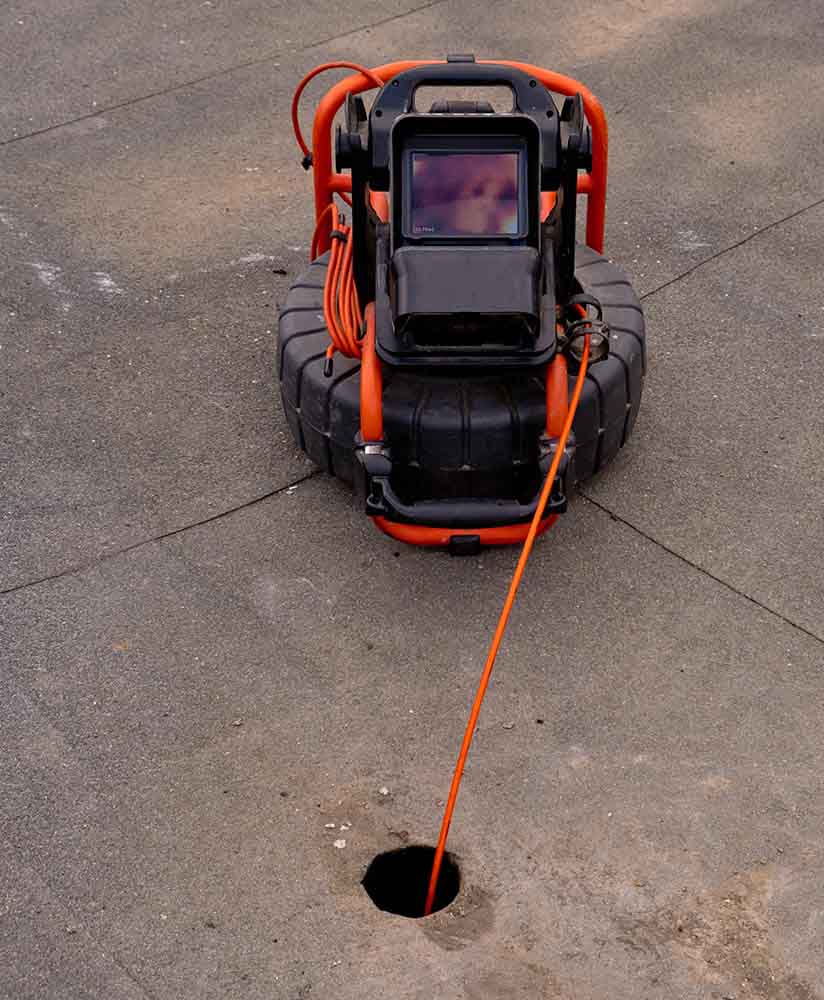 Top-Quality Video Camera Inspection in Spokane Valley, WA
Video camera inspections involve the insertion of high-resolution and waterproof video cameras to access hard-to-reach areas of your drains and pipes and record their state. The procedure is preferred due to the fact that there is no trenching involved. Hence, it is non-intrusive and very much cost-effective. As the go-to name for video camera inspection in Spokane Valley, WA, the Vietzke Drain & Rooter team relies heavily on this method to provide factual answers about the condition of the drains and pipes in your residential properties. Through it, we are able to offer tangible solutions.
Signs You Need to Schedule a Video Camera Inspection
Are you wondering whether your residential or commercial building requires a thorough sewer camera inspection?
Below are the signs that indicate the need to inspect your drains and pipes:
Foul odor from the drains

Mold growth along drain pipes

Water pressure fluctuations
Common Problems Found During Sewer Camera Inspections
The Vietzke Drain & Rooter team has performed numerous inspections on drains and pipes for our clients and has accurately diagnosed many plumbing issues thanks to it.
A pipe camera inspection may identify the following problems:
Trapped foreign materials, e.g., lost jewelry and toys
Benefits of Video Camera Inspection Services
Our sewer camera inspection services are preferred by the majority of residential property owners due to the benefits they have.
Below are the pros of having a video camera inspection services done on your residential or commercial property:
A thorough assessment of the drain conditions

No disturbance to your neighbors since there is no excavation

Quick, effective, and more accurate drain inspection

High probability of locating items lost in drains
How Video Camera Inspection Works
Whenever you hire our team for a plumbing inspection, you can expect us to promptly respond with all tools ready for the task. Once at your property, our team will proceed to insert a high-resolution camera attached to a drain line into the sewer line during the video camera inspection. We'll slowly drive the sewer camera across the drain, recording the real-time footage. The video will then be analyzed, and we will thoroughly explain all possible options to the client. Upon the client's approval, we'll promptly fix the issue. We always involve and explain every procedure to the client: from the beginning to the end.
Why Work With Vietzke Drain & Rooter
The Vietzke Drain & Rooter team is well-known in the area and has a solid reputation for offering top-quality sewer video inspection services. We use the latest technology for accurate assessments and our workforce is highly skillful in handling the procedure. We also go the extra mile by taking you through the video inspection process. If you own a residential or commercial property in Spokane Valley, WA, and nearby areas, we are the right team for the job.

Vietzke Drain & Rooter is the premier plumber in Spokane Valley, WA. Don't hesitate to reach out to us by calling or filling out our online appointment form for all your drain inspection needs. Our expert team is available 24/7/365!