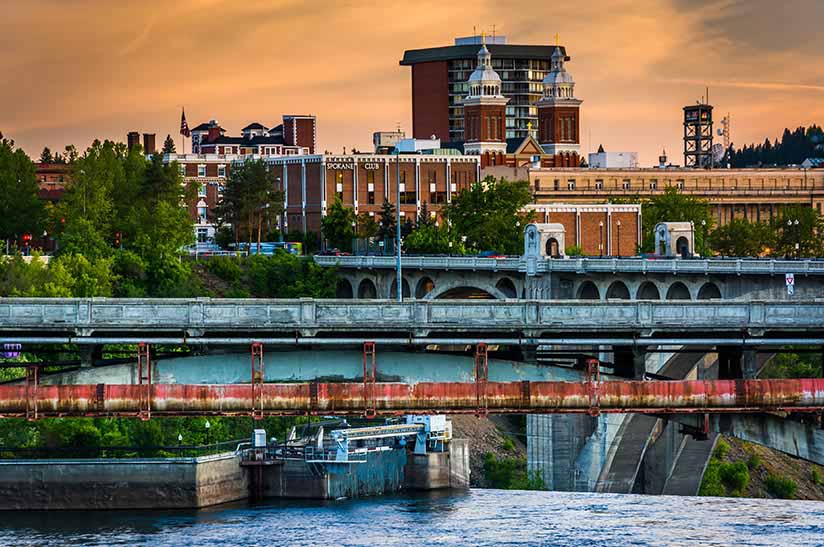 The Top Team for Hydro Jetting in Spokane, WA, and Nearby Areas
There are times when a more powerful approach to drain and pipe cleaning is what's called for given the source of the blockage. One solution a drain cleaning technician in Spokane, WA, or nearby areas from Vietzke Drain & Rooter may recommend when this is the case is hydro jetting.
Hydro or pipe jetting is an approach to drain and pipe cleaning that is as environmentally friendly as they come to clear drain lines. Specialized equipment is used through the drain line that's being cleaned. We offer this modern pipe cleaning method in:
What Are the Benefits of Hydro Jetting?
Hydro jetting roots is an effective way to deal with stubborn tree or shrub roots affecting your drain lines. The reason this is the case is that the force of the water and an attached nozzle work together to break up and flush out this type of debris. Jetting is also beneficial because the results are long-lasting. Many other types of debris can be completely cleared away with this method, which also reduces lingering drain odors.
Signs You Need Hydro Jetting Services
Simply having a clogged pipe doesn't mean you'll need hydro jetting in Spokane, WA, or nearby areas. That said, there are some signs that suggest you may benefit from jetting, a list that includes:
Drains going down too slow

Noticeable drain odors that suggest a clog may be further down

Odd sounds when drains are used that also suggests there's a blockage
The first step taken with our hydro jetting services is to inspect the drain line that needs some attention. If conditions are right for hydro jetting, a hose attached to a machine that generates the pressurized water is inserted into the drain line. As the water surges through the pipe, debris is fully cleared away. Even tree roots and hardened minerals along drain walls are no match for jetting.
Why Hire a Hydro Jetting Professional?
Sewer jetting isn't something that's typically a DIY type of pipe cleaning. The equipment required to jet a drain, for instance, is fairly expensive and not likely to be effective if not properly used. It's also possible to damage drains if jetting isn't done by a trained technician who knows how to do it safely.
Call Today to Schedule an Eco-Friendly Pipe Cleaning
Vietzke Drain & Rooter specializes in a personalized approach to drain cleaning. This is why we'll thoroughly inspect and evaluate your drain lines to determine if jetting is the most suitable solution or if another method is more appropriate. Contact us today to learn more or to schedule an appointment for: