The Worst Thing That Can Happen to Your Home's Plumbing: A Damaged Sewer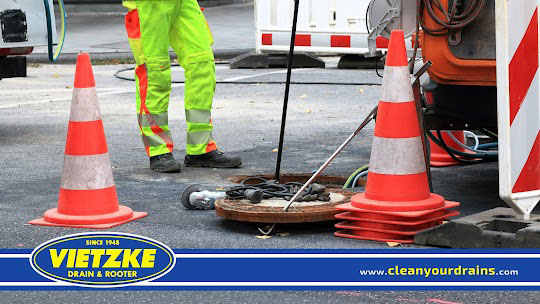 Do you know what the worst thing that can happen to your home's plumbing is? A damaged sewer. This problem can cause all sorts of issues in your home, including a foul smell, backups in your drains, and even flooding.
In this blog post from Vietzke Drain & Rooter, your go-to expert in sewer repair in Spokane, WA, we will discuss how you can avoid this worst-case scenario and what to do if you find yourself dealing with sewer damage.
How to Avoid a Damaged Sewer
The best way to avoid a damaged sewer is to take preventive measures. Here are some tips from our experts in sewer repair in Spokane, WA:
Inspect your sewer line regularly. Check for cracks, leaks, or any other damage. If you spot any problems, have them repaired immediately.
Be careful what you put down your drains. Don't pour grease or oil down the drain, as this can harden and cause a blockage.
Have tree roots removed from your sewer line. Tree roots are one of the most common causes of sewer line damage.
If you do find yourself dealing with sewer damage, call us at Vietzke Drain & Rooter right away. We will assess the damage and determine the best course of action to take, whether that's sewer replacement or sewer repair in Spokane, WA. Don't wait – the longer you wait, the more damage can be done. Contact us today!
Schedule Today and We'll Be On Our Way
Whether you need an urgent drain cleaning or you prefer to be preventative with drain cleanings to avoid unpleasant surprises, Vietzke Drain & Rooter is here to help. Regardless of your exact needs, we'll leave you with clean, fully flowing drains. Contact our team today to schedule an appointment.