Why A Sewer Video Camera Inspection Is Important During A House Inspection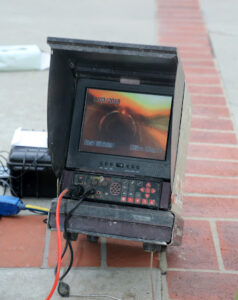 When you're purchasing a new home, there are countless factors to consider. One critical but often overlooked step is a sewer video camera inspection. This can lead to drain cleaning in Spokane Valley, WA to remove blockages found. Understanding the condition of the sewer system can save you from costly surprises down the road.
Assessing the Situation
Drain cleaning services are often needed in many homes. However, relying only on these services without a thorough sewer video camera inspection can be a costly mistake.
A video inspection allows you to assess the overall condition of the sewer system. This is beyond just addressing the immediate concern of a drain blockage. It provides valuable insights into potential issues lurking beneath the surface.
A Symptom, Not the Cause
A clogged drain may seem like a minor inconvenience. However, it can often be a symptom of a more significant problem within the sewer lines.
Without a sewer video camera inspection, you might be addressing the effects rather than the root cause. Identifying the underlying issues is crucial for making an informed decision. It ensures you don't inherit someone else's unresolved plumbing problems.
Expertise Matters
A professional drain cleaning company is your partner in ensuring the functionality of your sewer system. In a sewer camera inspection, they'll insert a specialized camera into the sewer lines to assess their condition. This technology provides a visual inspection of the pipes. It will detect cracks, blockages, and other issues that could lead to future problems.
Targeted Solutions
A sewer video camera inspection enables you to determine whether a simple drain snaking will suffice. You may need a more targeted and comprehensive approach. This can save you time, money, and the hassle of repeated drain snaking services.
A sewer inspection is a vital component of the home inspection process. It can help you make informed decisions and avoid unexpected plumbing expenses in the future. Don't overlook this critical step in your home-buying journey.
Call Vietzke Drain and Rooter today for expert plumbing work. From inspection, to drain cleaning and repairs, we are the local specialists you can rely on since 1948.
Schedule Today and We'll Be On Our Way
Whether you need an urgent drain cleaning or you prefer to be preventative with drain cleanings to avoid unpleasant surprises, Vietzke Drain & Rooter is here to help. Regardless of your exact needs, we'll leave you with clean, fully flowing drains. Contact our team today to schedule an appointment.