Addressing Tree Root Intrusion with Hydro Jetting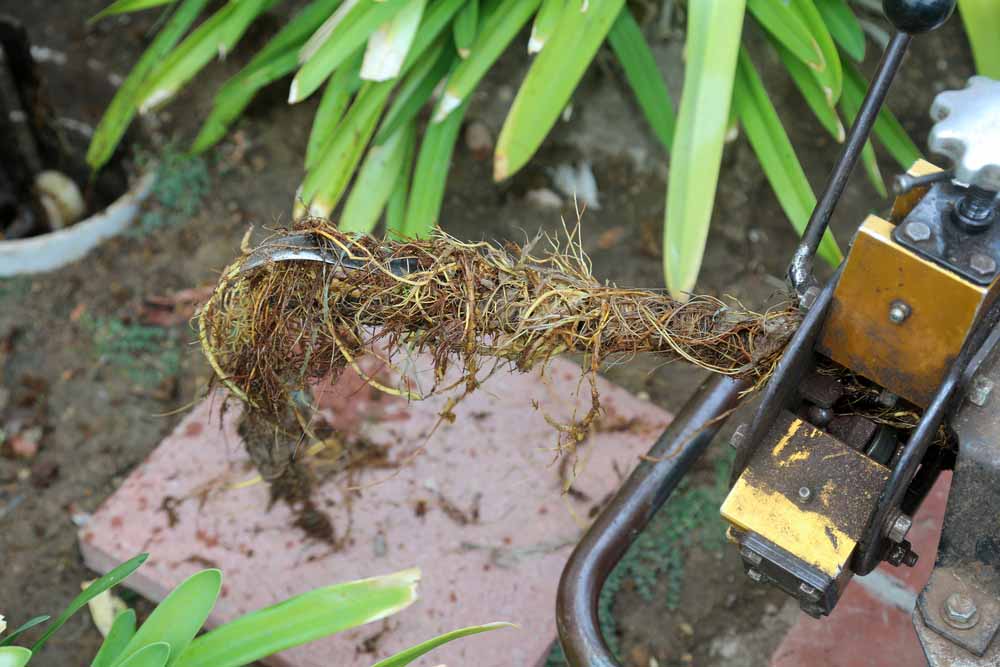 Tree roots sometimes penetrate pipe joints and enter the line, eventually causing severe blockages that can lead to backups and wastewater overflows. One of the ways to efficiently address root intrusion is hydro jetting.
How Hydro Jetting Works
Hydro jetting uses high-pressure water to clean the interior of pipes. While traditional snaking often fails to dislodge roots that have become deeply entrenched in the line, sewer jetting is much more effective at clearing out this type of blockage.
Why Hydro Jetting is an Appropriate Solution for Tree Roots
One main benefit of hydro jetting in Spokane Valley, WA is that it does not have to be used as a destructive process. The force of the water can cut through roots yet still preserve the pipe's integrity. In addition, hydro jetting does not affect the surrounding soil or landscaping, unlike other more invasive methods.
What to Expect with Hydro Jetting
Hydro jetting roots from a pipe is fairly straightforward (and we're not exaggerating!). The technician locates the blockage, clears it out with the high-pressure water jet, then inspects the line to ensure that no other damage has been done – all in a matter of hours. Depending on the condition of the pipes, however, the technician may also suggest a follow-up treatment such as lining or pipe replacement.
Vietzke Drain & Rooter provides expert solutions for sewer line issues, including tree root intrusion. If your pipes suffer from blockages due to tree roots, contact us today to find out how we can help.
Schedule Today and We'll Be On Our Way
Whether you need an urgent drain cleaning or you prefer to be preventative with drain cleanings to avoid unpleasant surprises, Vietzke Drain & Rooter is here to help. Regardless of your exact needs, we'll leave you with clean, fully flowing drains. Contact our team today to schedule an appointment.