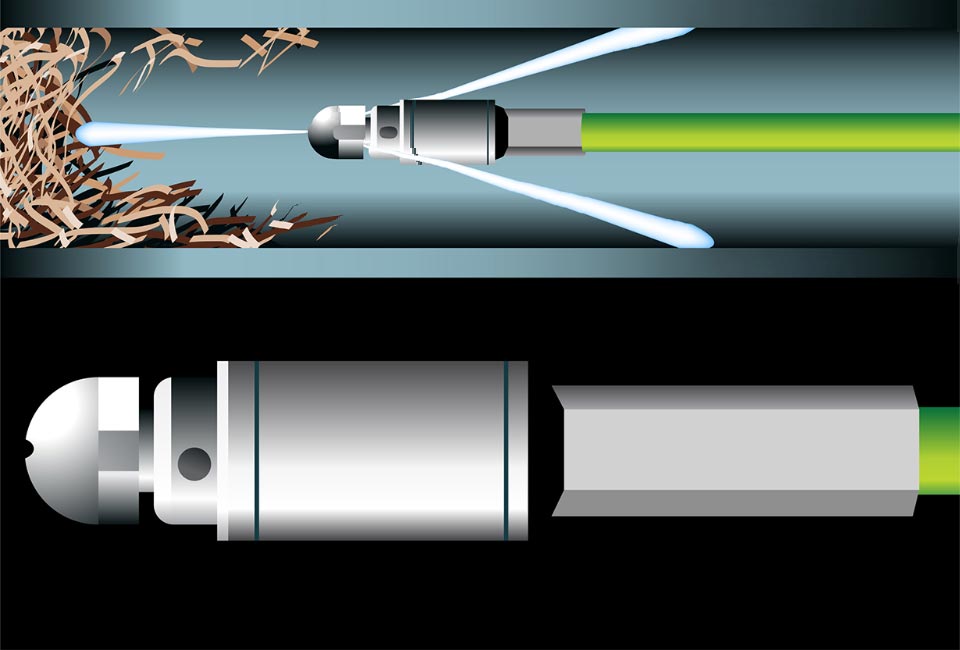 Hydro jetting is a relatively simple process, but it is incredibly versatile in that it can be used for a variety of applications. From residential plumbing needs to industrial pipe cleaning services, this method offers an effective solution to many problems.
Our expert team at Vietzke Drain & Rooter goes over the practical applications of hydro jetting in Spokane Valley, WA.
Clearing Clogged Drains
Hydro jetting is an effective method for clearing out clogs caused by an accumulation of grease, soap scum, and other debris. High-pressure water is directed down the drain, blasting away any obstructions blocking the pipe.
Removing Tree Roots
Tree roots are one of the most common causes of drain blockage, and they can be difficult to get rid of. Hydro jetting roots that have infiltrated a pipe does not require any digging and does not cause any damage to the piping system.
Cleaning Sewer Lines
Sewer jetting can reach areas that traditional cleaning methods cannot, making it an excellent option for cleaning out the inside of sewer pipes. The high-pressure water will break down any debris or hardened residue that has built up over time and restore proper flow to the sewer line.
Preparing Lines for Camera Inspections
Before performing a camera inspection, it is essential to clear out the interior of the pipes first. Hydro jetting is ideal for this purpose, as it will eliminate debris that could otherwise obstruct the camera's view and make it difficult to accurately diagnose any problem areas.
Unclogging Grease Traps
Grease traps are designed to filter out fats, oils, and greases from wastewater before it is sent off for treatment. Hydro jetting can effectively unclog these devices without the risk of damage or disruption to the plumbing system.
Preparing Pipes for Lining
Before pipes can be relined, they must be cleaned thoroughly. Pipe jetting effectively cleans these pipes, ensuring that the new lining adheres properly and is not compromised by debris.
Whether you are experiencing clogs or blockages in your home or business or need to prepare your pipes for a camera inspection, Vietzke Drain & Rooter can provide reliable hydro jetting services to get the job done quickly and efficiently. Contact us today to schedule an appointment.
Schedule Today and We'll Be On Our Way
Whether you need an urgent drain cleaning or you prefer to be preventative with drain cleanings to avoid unpleasant surprises, Vietzke Drain & Rooter is here to help. Regardless of your exact needs, we'll leave you with clean, fully flowing drains. Contact our team today to schedule an appointment.