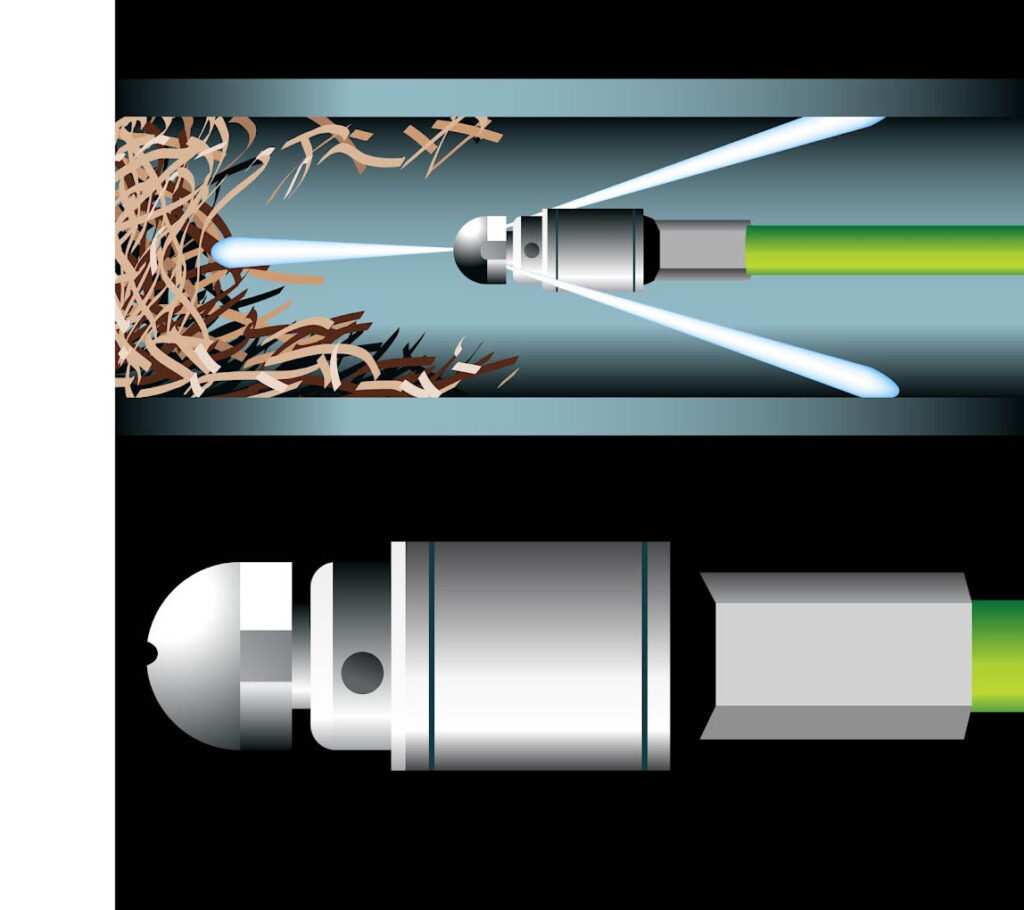 Hydro jetting is a highly effective method of clearing partially or entirely blocked drains. However, many still hesitate to use this technique, wondering if it can harm their piping system. Our dependable team at Vietzke Drain & Rooter offers some answers and shares why we frequently recommend hydro jetting to our clients.
Hydro Jetting is a Safe Pipe Cleaning Solution
As the name suggests, hydro jetting employs a pressurized stream of water to clean the hard-to-reach interior surfaces of drains and sewer lines. And although the water is highly pressurized by a specially designed nozzle, pipe jetting will not inflict damage to most types of pipe materials like PVC, copper, and cast iron.
Hydro Jetting Protects Against Further Damage
Over time, grease, food waste, and other debris can accumulate on pipe walls. These materials trap and hold water in the line that can, in turn, cause corrosion and eventual pipe failure. Sewer jetting helps blast away these residues, helping reduce the probability of future clogs or blockages. This method can also remove tree roots that can weaken the pipe and cause long-term problems when left untreated.
Hydro Jetting is Cost-Effective
Since hydro jetting can save you from the expense of repairing or replacing your piping system, it is an ideal solution when you are dealing with drainage issues.
So, is hydro jetting bad for your pipes? – our answer is no. When done correctly and performed by a certified professional, hydro jetting in Spokane, WA can be a preventive maintenance measure and a remedy for clogged drains. Contact Vietzke Drain & Rooter today to schedule an appointment.
Schedule Today and We'll Be On Our Way
Whether you need an urgent drain cleaning or you prefer to be preventative with drain cleanings to avoid unpleasant surprises, Vietzke Drain & Rooter is here to help. Regardless of your exact needs, we'll leave you with clean, fully flowing drains. Contact our team today to schedule an appointment.